After writing
this post
about my productivity things really slowed down with my sewing. My third trimester fatigue and complications (nothing serious) increased and my kids' ability to independently play without me decreased. Then I made the mistake of verbally marveling that we've been so healthy this past winter, so of course, a few of us are now struggling with colds. But it's just life and I am happy to share one of my most "urgent" must-do-before-baby projects is now completed!
Allow me to introduce the Aragon bag, a pattern by Sara Lawson at
SewSweetness
. I think that this is the most challenging bag I have ever made, it's making me wonder if I can now handle the famous Weekender.....
Cutting out all of the pieces took me almost three evenings. There are over 43 pieces to cut out, all mostly hand cut (a few could be rotary cut). I dove into my stash choosing some bargain Echino I originally bought to make Charlotte a dress, some Lucky Penny fuscia Bike Path originally intended for quilt sashing, and a Summersault raindrop print.
This bag has nine pockets! Three of the pockets have zippers.
Here's a picture of the lining. Binding seams within the interior was a new technique and I have to say it was NOT easy or enjoyable. Each side took me about two hours! I hope not to revisit that finishing method again and will confess it is not neat looking at all. But I am okay with it because it's all inside the bag anyway.
This is my project for this month's
Le Challenge
, the theme word is "tradition." Making a new diaper bag for myself with each new baby has become a tradition for me. It's a little treat to myself.
Here's the one I made in advance of Gregory's arrival (when my photography skills were sorely lacking, sorry!):
Here's the one I made for Charlotte's arrival: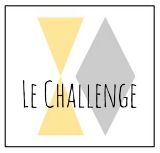 Total stash fabric used in this post: 2.5 yards
Total stash fabric used since 1/1/15: 31.5 yards
Total stash fabric used to date: 34 yards